Gourd Patches in N.C.
A patch is a local group of gourd enthusiasts who meet regularly to share their love of gourds. Often, the meeting includes a craft project. It's a great way to meet people who share your interest!
If you would like to start a patch in your area, reach out to the President of the NCGS – contact information is here.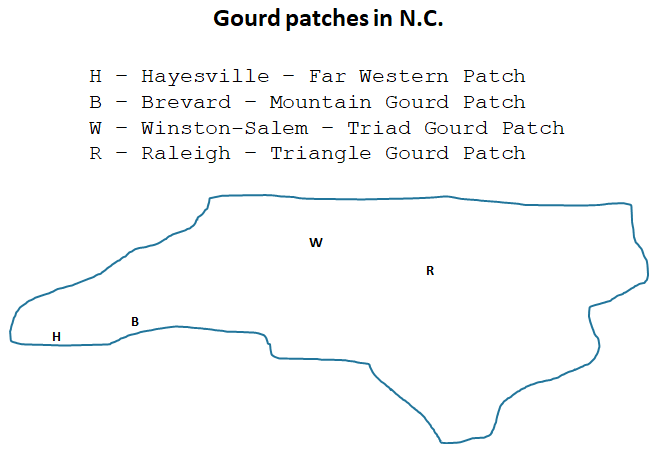 Currently there are four patches in North Carolina: